The following information is essential to understand the classification of MIKE ARNO products:
Please refer to this table to choose the size of MIKE ARNO products which would fit you best of
Schematic pictures below represent the main styles of MIKE ARNO products. Following abbreviations are used for product
description and colors of certain fabrics. Due to great variety of fabrics used and often change of production articles
we have no possibility to represent all of our articles. This information is given for reference only. Please contact us
directly should you may wish to get more detailed information on actual products, fabrics and colors.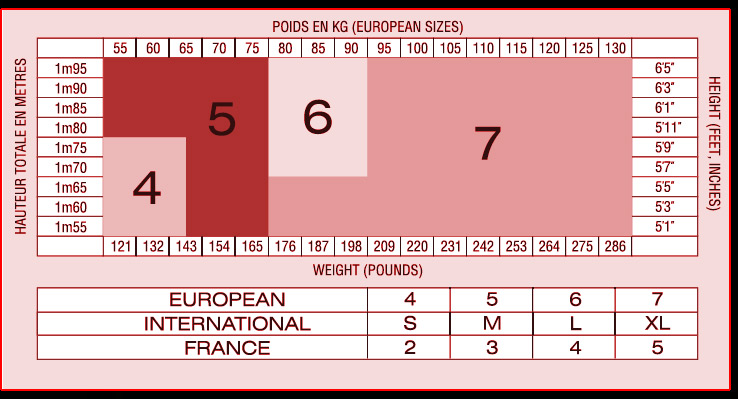 Example of MIKE ARNO product: BS02C-BR
BS02
- production article
C-fabric:
C-COTTON SUPERFINE FABRICS:
COTTON/LYCRA-CL, COTTON/VISCOSE-CV, COTTON/DORLASTANE-CD, COTTON/SILK-CS
M-MICROMERYL FABRICS:
MICROFIBRE FABRICS, SKINLIFE FABRICS-MS, ULTRAVIOLET PROTECTION FABRICS-MU MICREMERIL NATEO-MN, MICROMERYL TANGO-MT, MICROMERYL SOUPLE-MP, MICROMERYL NEXTEN-MN, MERYL ACTISYSTEM
V-VISCOSE FABRICS:
VISCOSE COTTON-VC, VISCOSE LYCRA-VL, VISCOSE DORLASTANE-VD, VISCOSE SYLK-VS
CU-CUPRO FABRICS:
CUPRO LYCRA-CUL, CUPRO DORLASTANE-CUD, CUPRO ELASTANE-CUE
BR-color of the represented model or combination of different colors.
Following abbreviations are used for main color description of MIKE ARNO products.Certain colors and especially
CUSTOMS-MADE fabrics and colors are not mentioned here.
Any color and color combinations are possible for CUSTOM ORDERS